How you upload your Profile in First Pages !
Step 1: Login into our front page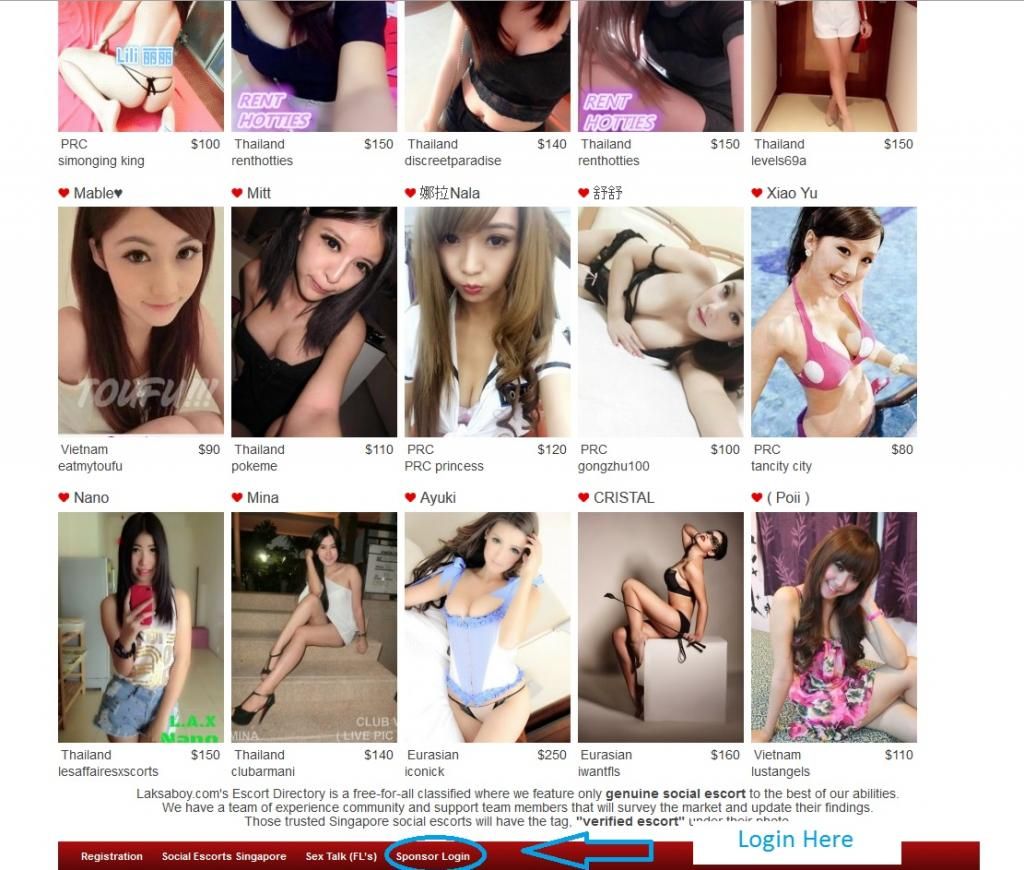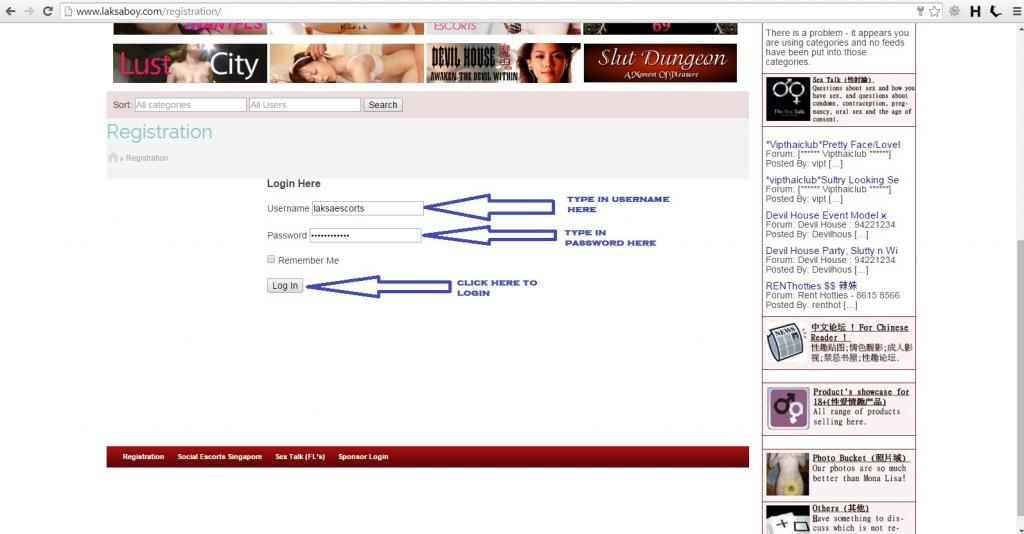 Step 2: Click on your account button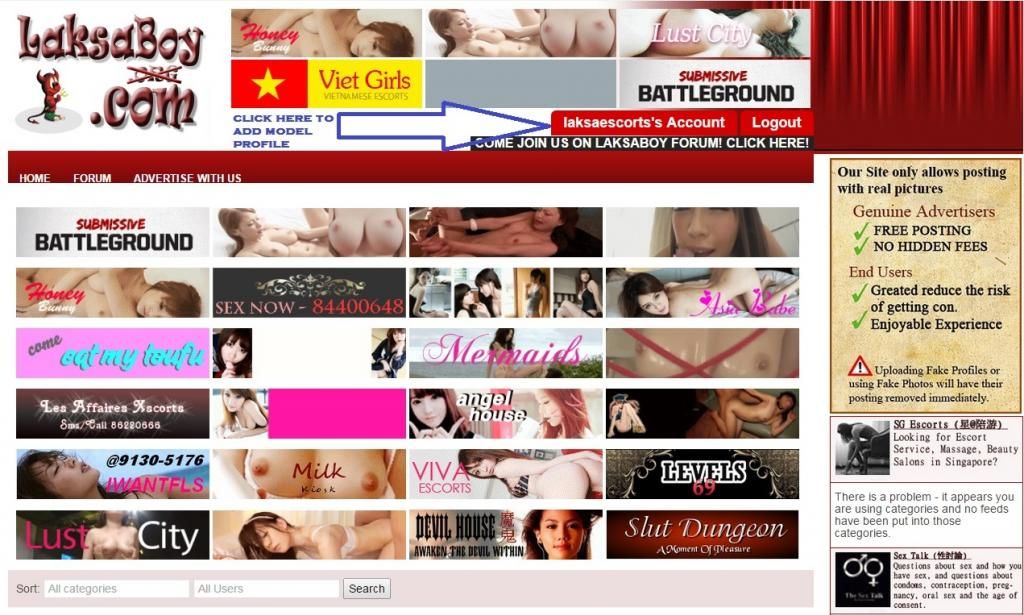 Step 3: Click "Add New Item"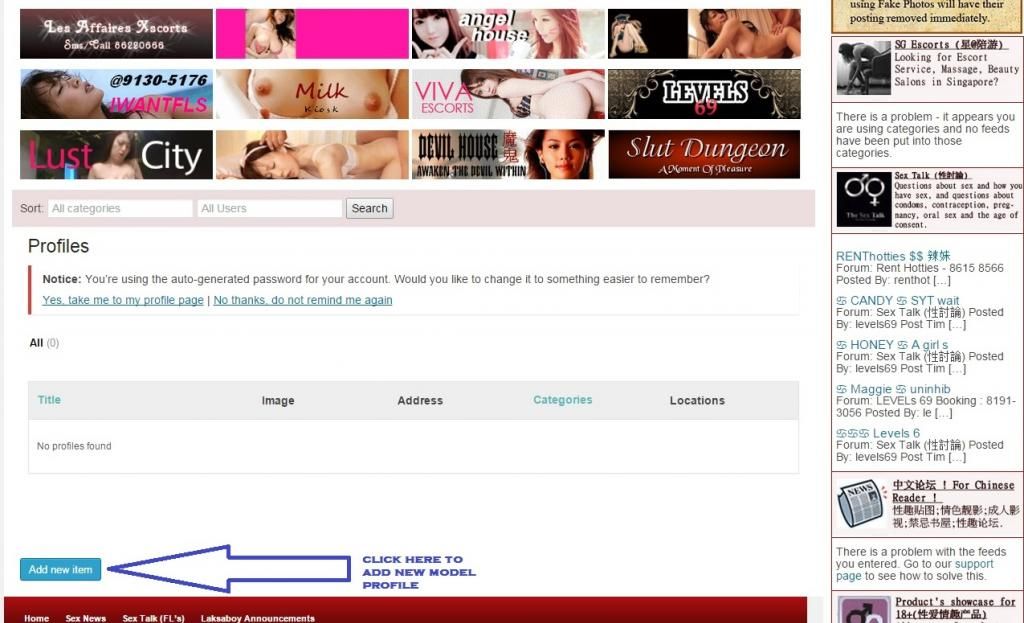 Step 4: Fill in Profile name (Profile Name will show in front page) & Information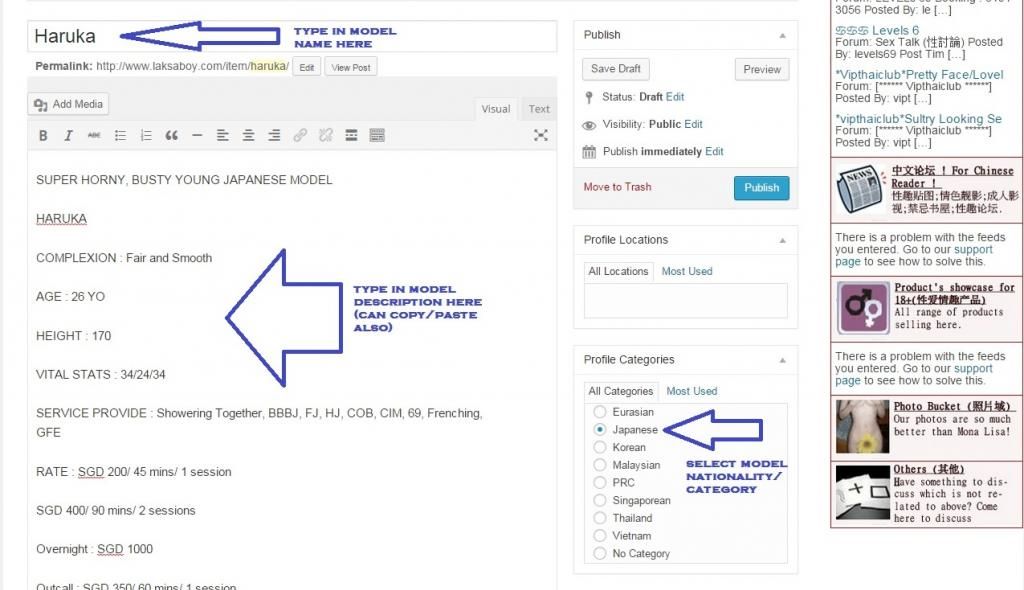 Note: How to copy Image (If your picture do not appear properly)
Step 4.1: Right Click your image in Forum, select Copy Image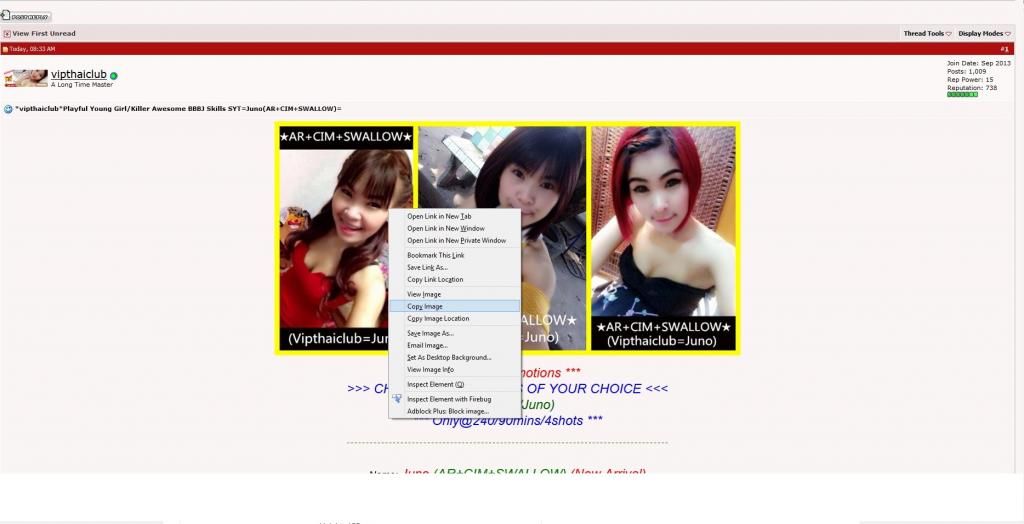 Step 4.1: Go to your Profile Editing area, right click and select paste image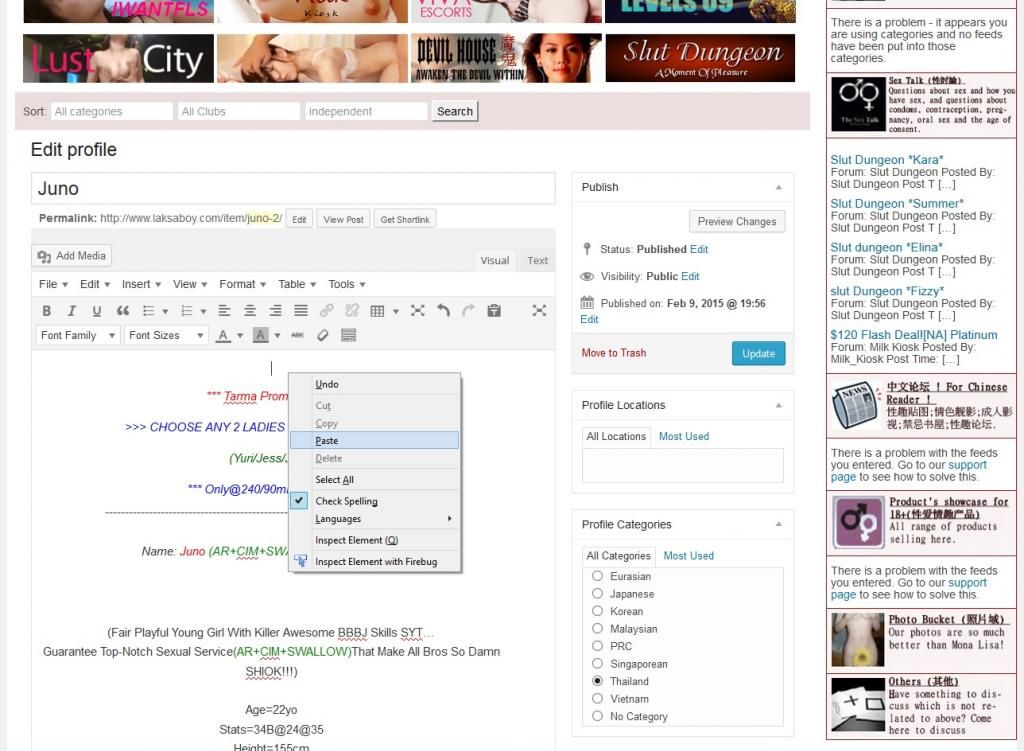 Step 5: Upload your Profile Picture by clicking "Set Featured Image"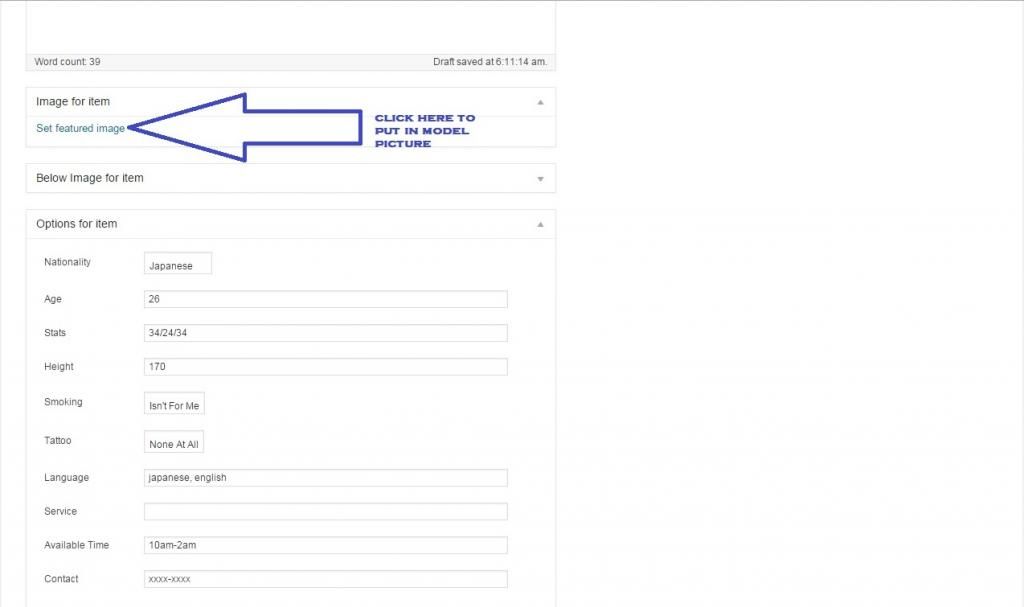 Step 6: Upload Your Profile Picture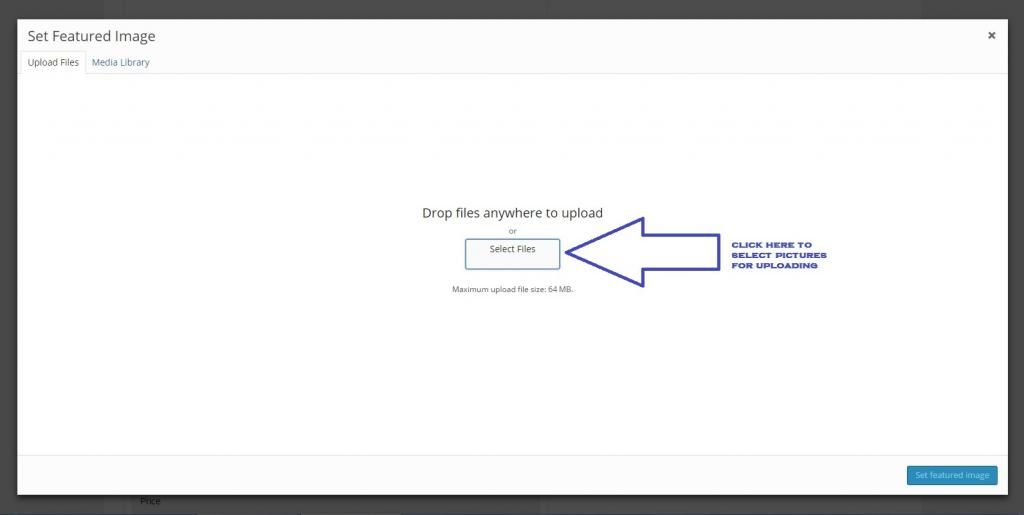 Step 7: Select Your File(s)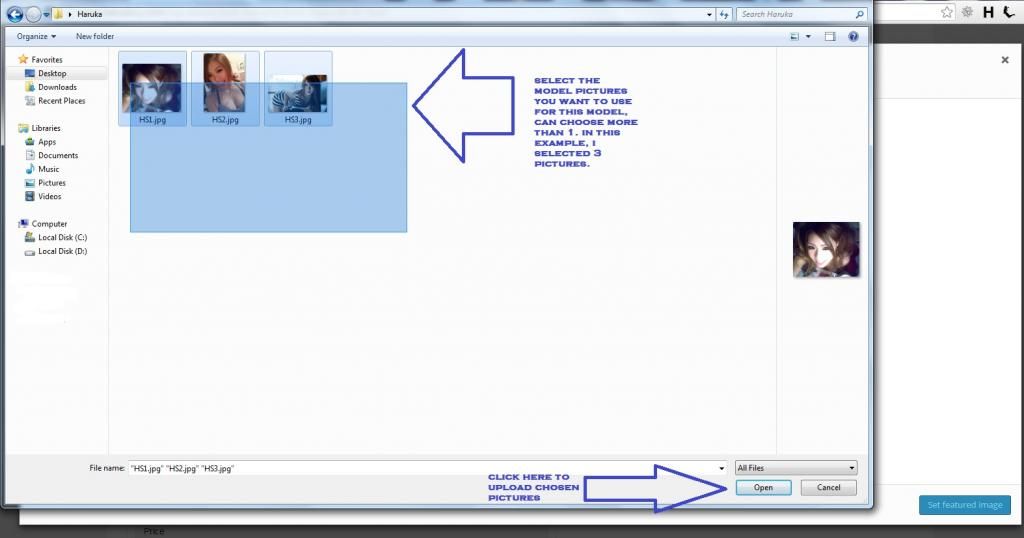 Step 8: Wait for Upload to Finish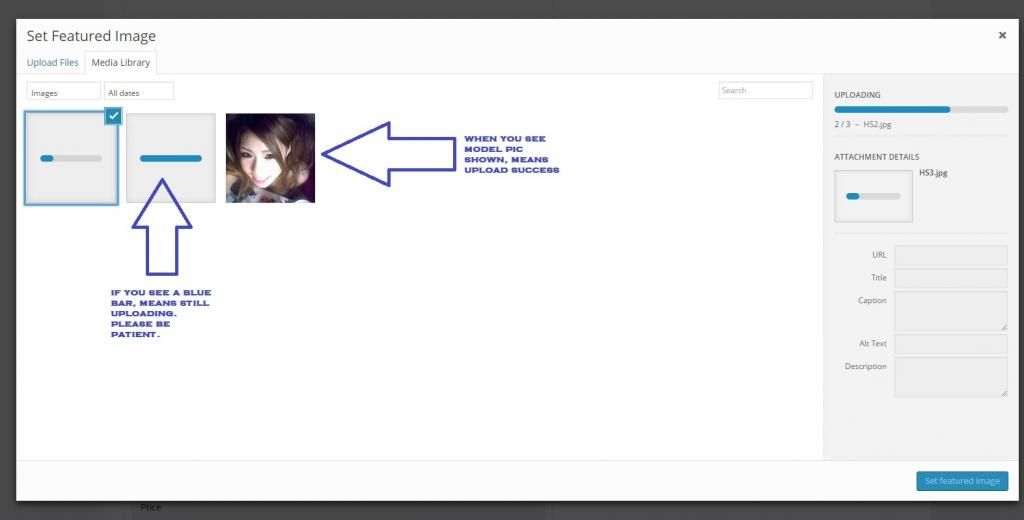 Step 9: Select your profile Picture and click the blue button "Set Featured Image" at the bottom right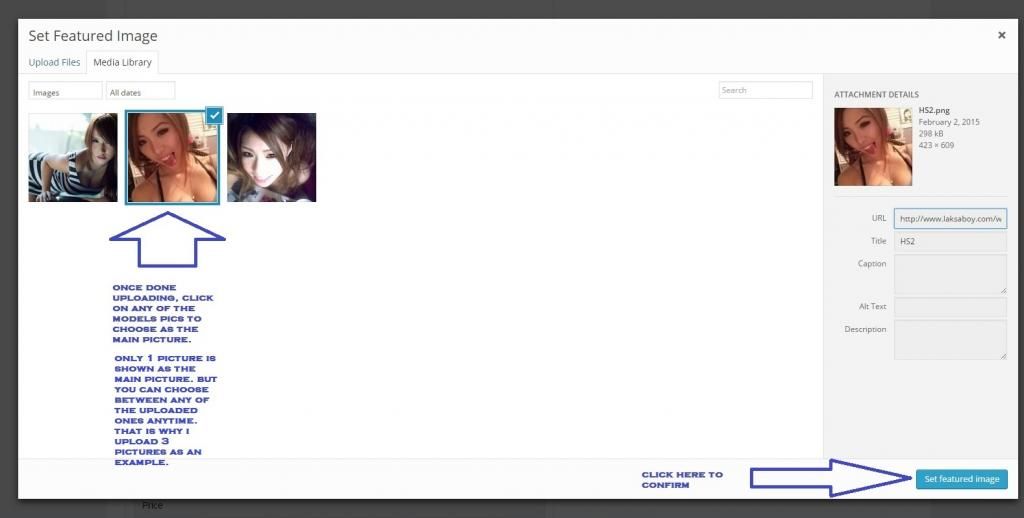 Step 10: Fill in Statistics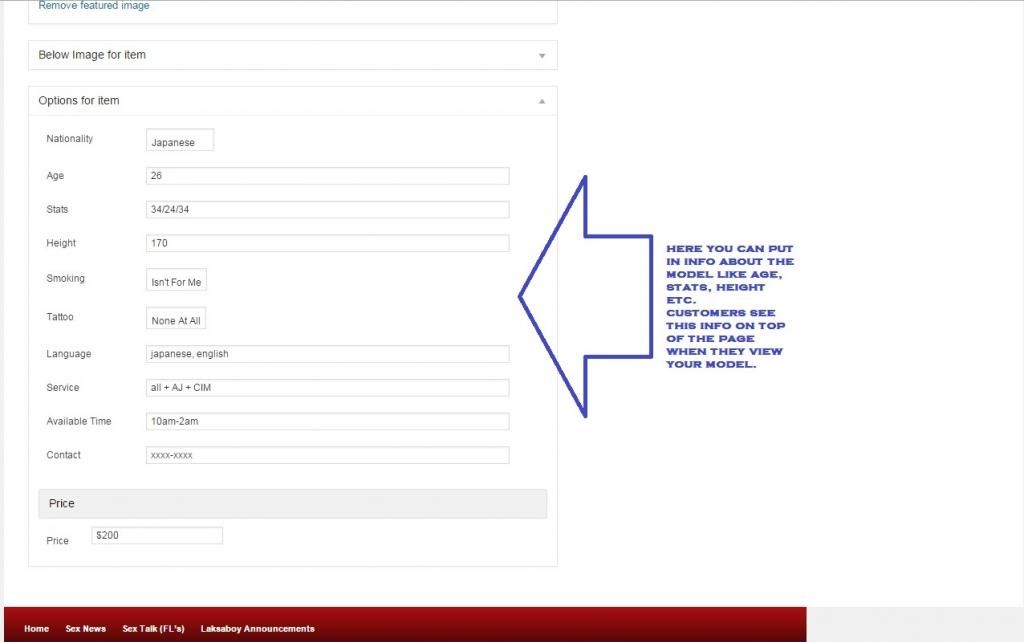 Step 11: Publish it!
How to Look at your profile

Step 12: Click "View Post"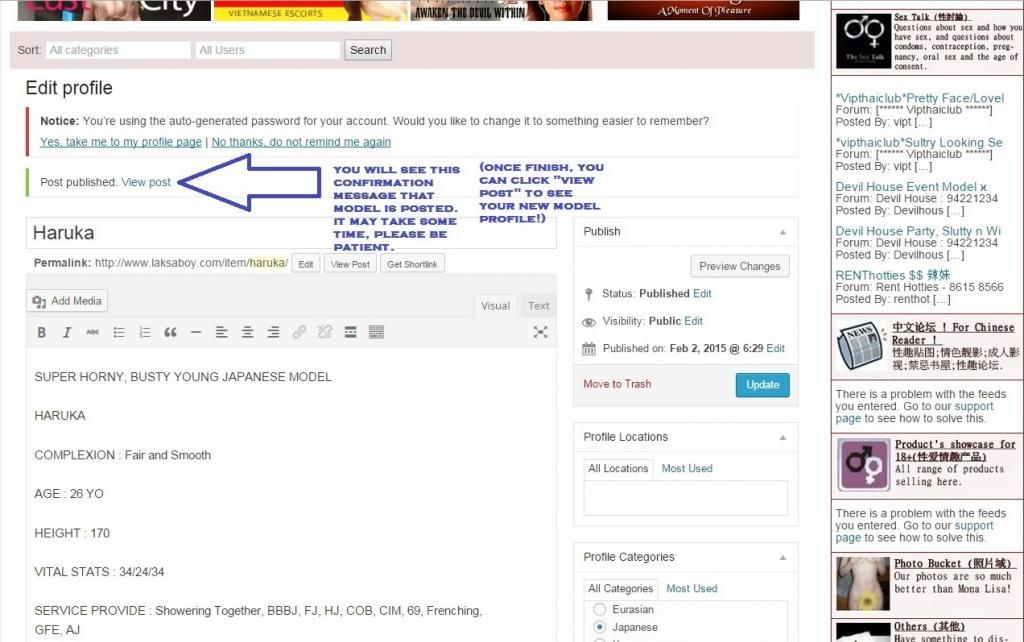 Your Profile will Appear

Step 13: Click on your Profile Picture
Step 14: Stats area shown here: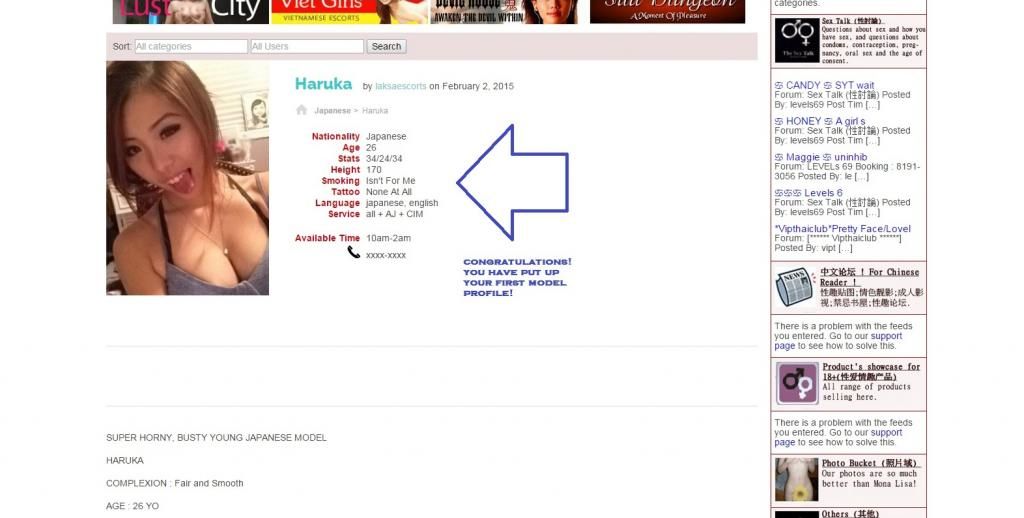 Congratulation! You have successfully uploaded your profile!
How to Edit Profile and Add new Profile
Step a: Click on your account button


Step b:

Click on your profile name to edit your Profile

OR




Click on "Add New item" and repeat step 1-14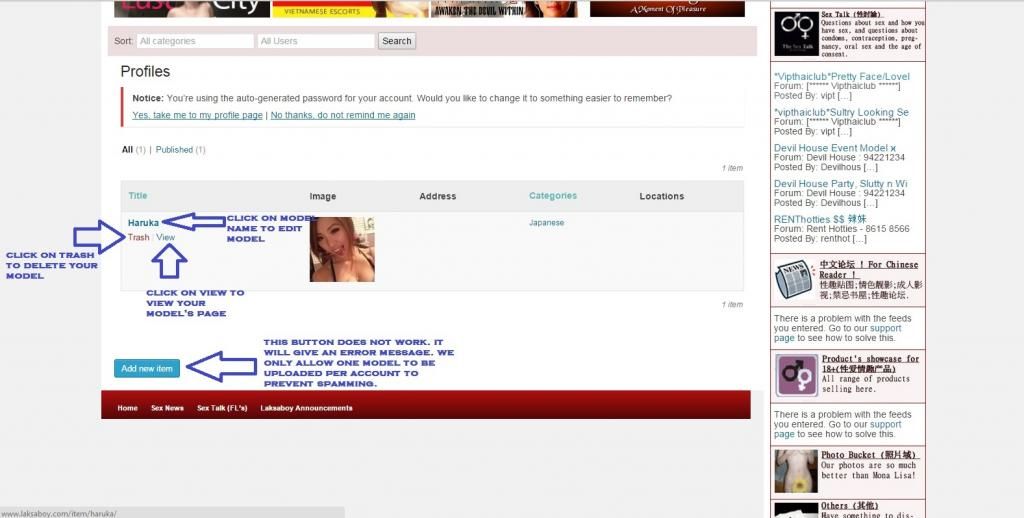 How to bump your profile!
Step 1: Click on your Profile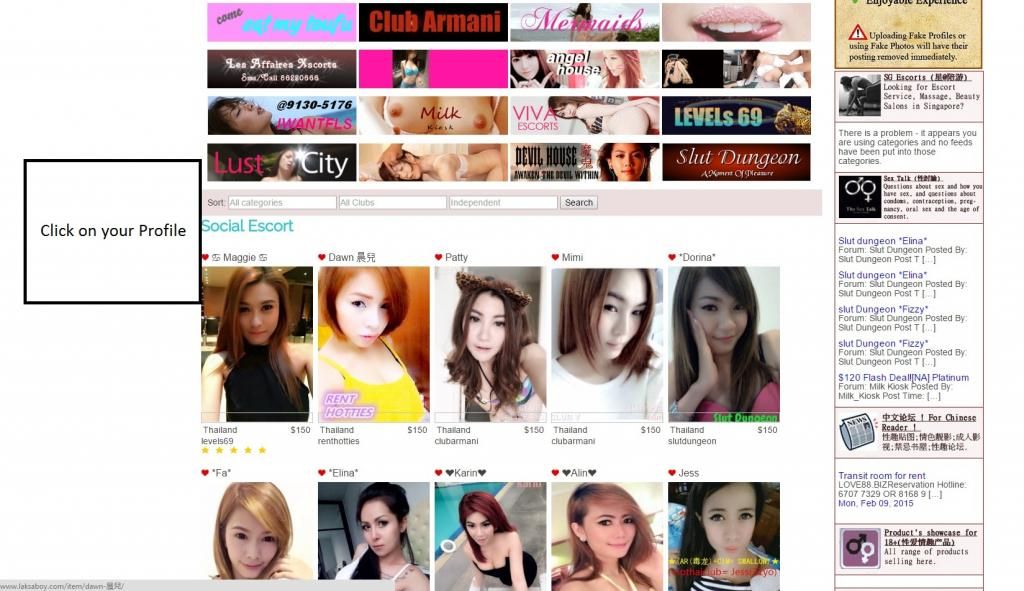 Step 2: Your Profile Page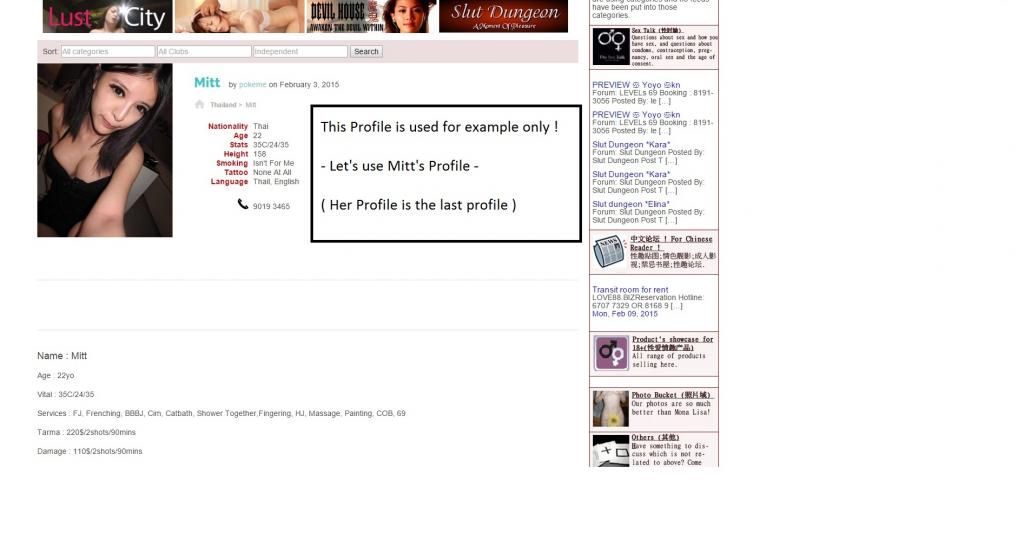 Step 3:
Scroll to the bottom.
Type in your Name & Comment
Step 5: Your Comment will appear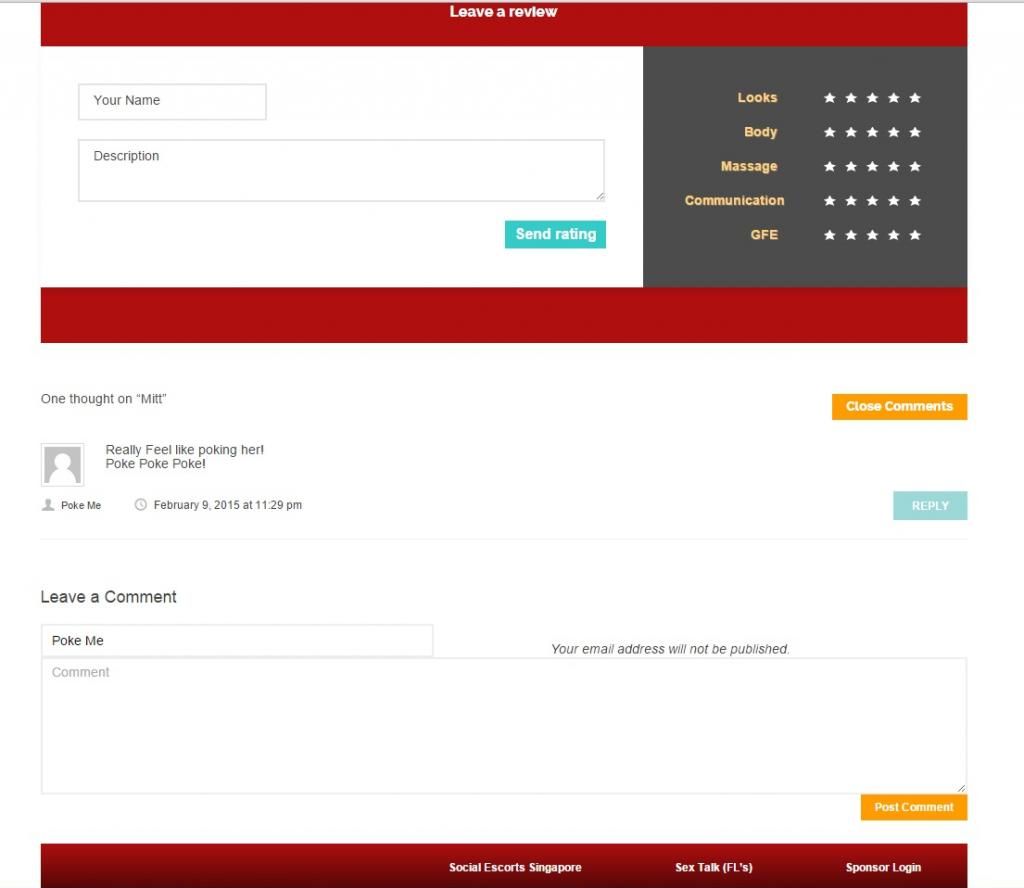 Check where is your profile now
Go back to Home Page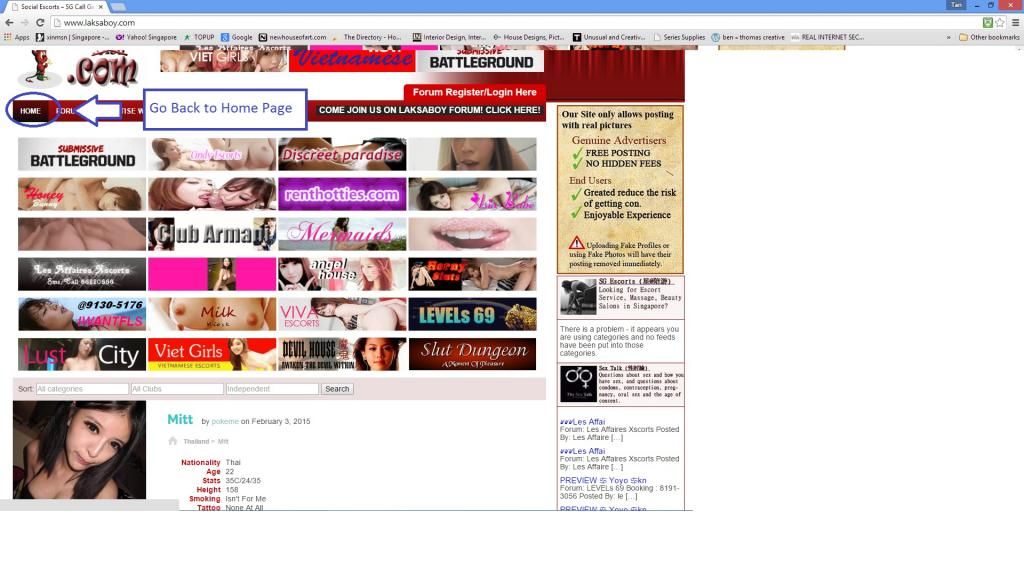 At Home Page, your profile is now listed at the top!